Πλοηγηθείτε στους χάρτες που παρουσιάζουμε με απεικονίσεις τα νησιά των Κουφονησίων. Βορινά συναντάμε το Άνω Κουφονήσι (Επάνω Κουφονήσι), νότια το Κάτω Κουφονήσι (Κάτω Νησί) ενώ ανατολικά αυτών βρίσκεται η Κέρος.
Μαζί με τη Δονούσα, τη Σχοινούσα, την Ηρακλειά και τις τριγύρω μικρές νησίδες αποτελούν το σύμπλεγμα των Μικρών Κυκλάδων. Οι Μικρές Κυκλάδες ανήκουν στις Ανατολικές Κυκλάδες και βρίσκονται μεταξύ της Νάξου και Αμοργού.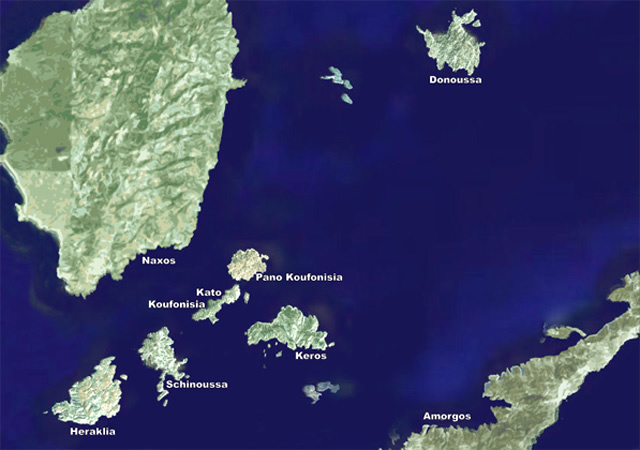 Satellite map of Koufonisia and Small Cyclades beetween Naxos and Amorgos islands.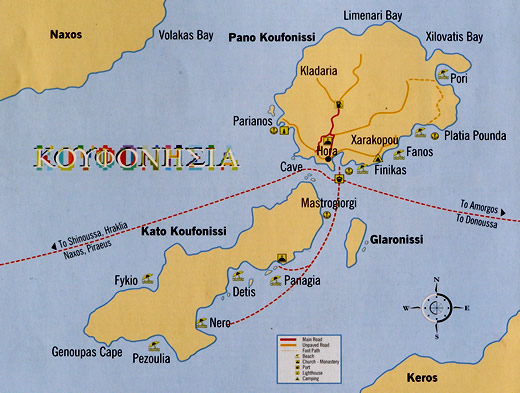 Χάρτης με σήμανση τα τοπωνύμια, τις παραλίες και τις γραμμές πλοίων στα Κουφονήσια.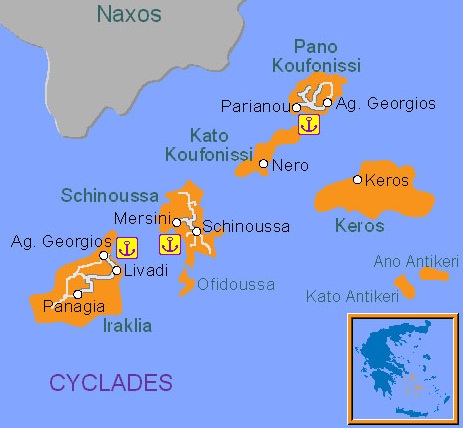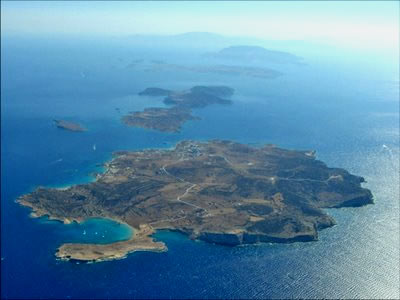 Πολιτικός χάρτης των Κουφονησίων και αεροφωτογραφία του Πάνω και Κάτω Κουφονησίου